For all those who want to take home the special Forsthofgut atmosphere, we have launched our boutique lieblingsDINGE.
Equipped with a curated selection of beautiful things from the areas of interior design, cosmetics, tablewear and fashion.
"Here, the name says it all: all products are real favorites that I have chosen myself", Christina Schmuck is pleased to say.
Recently, a new highlight has been added to our Naturhotel Forsthofgut: The stylish hotel boutique "lieblingsDINGE".
Built in loft style, the stylish boutique has its own bathroom area, dining area, dressing room and counter with culinary highlights.
Thus, each room captivates with its very own flair and numerous special features.
Modern style combined with the feel-good atmosphere that prevails throughout the Forsthofgut ensures a unique shopping experience.
Purchasable it-pieces from the hotel such as the waldSPA bags and Saint Charles products make it possible to bring the Forsthofgut-feeling home.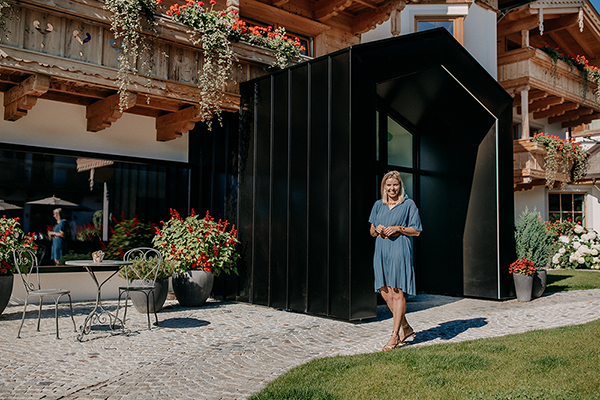 Philosophy
We attach great importance to ensuring that the companies from which we source our products work
in a sustainable manner. We also have a special focus - as we do throughout the Naturhotel Forsthofgut -
on working with small local businesses and producers from the region.
We are inspired by the idea of combining the power of our unique environment with the amenities of a cosmopolitan luxury hotel.
For us, it's not about going higher, further or faster. No - rather, we are concerned with dealing with traditions,
with consciously experiencing special moments.
We are convinced that you have to be conscious of what you are doing.
And we are also convinced that we should enrich each other: With a little smile we give each other.
In the form of a good conversation. Or simply by daring to do something new.

Every person has a reason for getting up every day: an inner drive, a passion.
Our reason for getting up every day is that we want to enrich people.